OUR COMPANY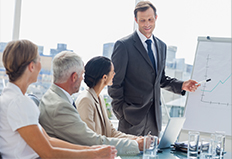 OUR TEAM MEMBER PROMISE
At Midland Properties, we aspire to be recognized as much for our commitment to responsible business as for the quality of our commercial real estate services. We are committed to integrating responsible and sustainable business practices amongst all our operations. As a matter of policy we are committed to the highest ethical principles in our day-to-day relationships with our customers, suppliers, employees and the community. Our team members are the heart of our organization. We are committed to fostering an entrepreneurial culture where we employ the most capable and talented individuals and encourage them to think independently in a collaborative setting, enabling them to grow both personally and professionally. Midland Properties embraces a work environment where our values are lived, life balance is encouraged, individual aspirations are achieved, and our mission is fulfilled.
OUR VALUES
Integrity
At Midland Properties we strive to exemplify the highest standards of personal and professional ethics in all aspects of our business. We believe in being open, honest and trustworthy, and in taking responsibility for our actions. We are committed to being fair and objective, and to acting in accordance with our convictions, complying fully with the letter and spirit of the law. For our company, the delivery on commitments and acting in the best interest of our investors, partner, colleagues and community is a matter of utmost priority.
Entrepreneurship
Midland empowers its employees. Confident in the intelligence, talent, skills and foresight of our team members, we believe that our company operates best in an intense entrepreneurial environment. We entrust our staff to make timely and responsible decisions and to take actions necessary to achieve exceptionally efficient and effective operating results.
Improvement
We believe in continuous improvement, encouraging our team to think innovatively and respond dynamically. Providing superior training and resources, we encourage our team to grow both professionally and personally. We demand high standards from ourselves as well as our employees constantly challenging us to reach our potential.
Contact Us